Vertical filing cabinet
Vertical filing cabinets are available with four, three or two drawers.
They are equipped with a central locking system controlled by a zinc-coated lock rod allowing the simultaneous locking of all drawers. The extractable cylinder lock comes with two flat Yale-type keys (one of which is foldable) with round edges.

The filing cabinet has an integrated anti-tilt lock mechanism which, when one drawer is pulled open, locks simultaneously all the other drawers. This is to prevent that several drawers are accidentally pulled open at the same time and that the filing cabinet tilt in the direction of the user because of a significant shift in weight.
Thanks to the telescopic ball bearing slides on which they are mounted, the drawers can be fully open allowing the user to access easily the folders on the bottom of the drawer.
Download catalog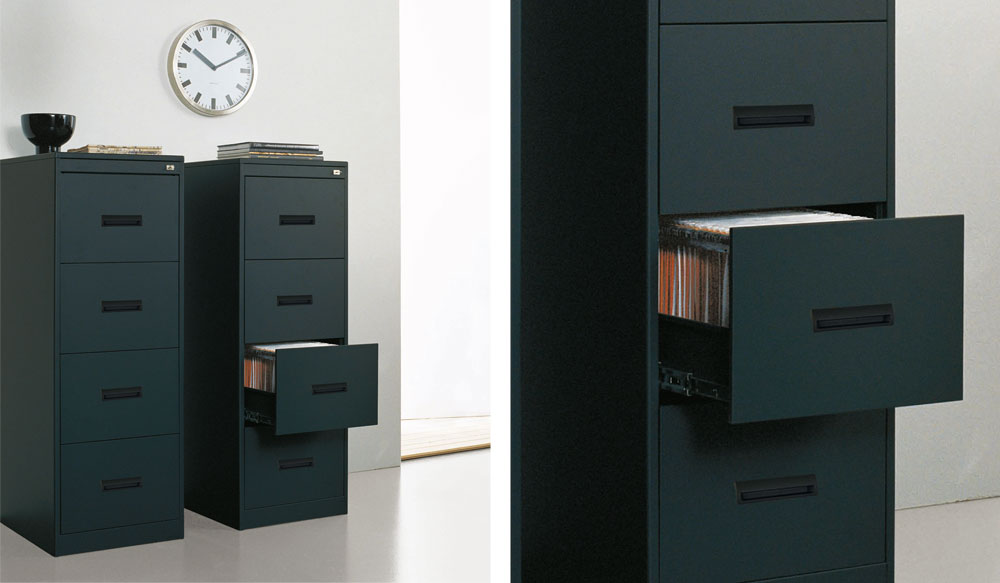 Finishing

 
 
 
 
 
 
 
 
 
 
 
Grey RAL 7035
 
Aluminum
 
Anthracite
 
Beige RAL 1013